Sushi
Saturday & Sunday 11am to 3pm .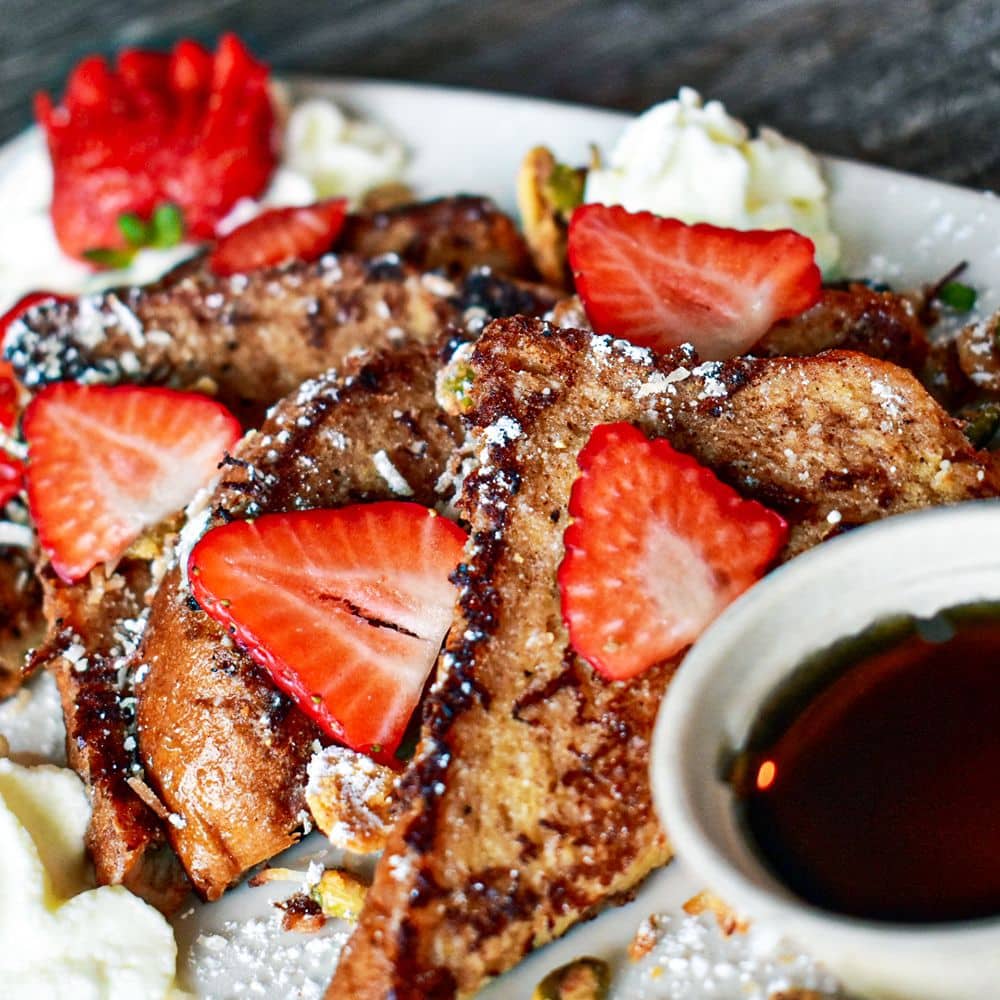 avocado toast with sunny side up egg
rustic artisan bread with avocado, pickled onions & radish
toasted coconut, fresh strawberries, whip cream
two homemade grouper cakes, poached
eggs, lobster gravy, sliced avocado,
radish escabeche, crispy potatoes
two fried eggs over homemade corn
tortillas, black beans, salsa & sour cream,
sliced avocado, potatoes
scrambled eggs, crispy potatoes, braised short rib, sauteed tri color peppers &
onions, verde hollandaise, queso fresco, avocado, pickled onions
scrambled eggs, house salsa, crispy potatoes, chorizo, jack cheese, black beans, sliced avocado
corn tortillas, tomatillo sauce, red onion, queso
fresco, cilantro, sunny side up egg
add pork or chicken $6
jumbo shrimp, cherry tomatoes, shallots & sliced jalapenos, chipotle lime cream sauce,
smoked gouda grits, sliced avocado
marinated skirt steak, charred onions & peppers, salsa, flour tortillas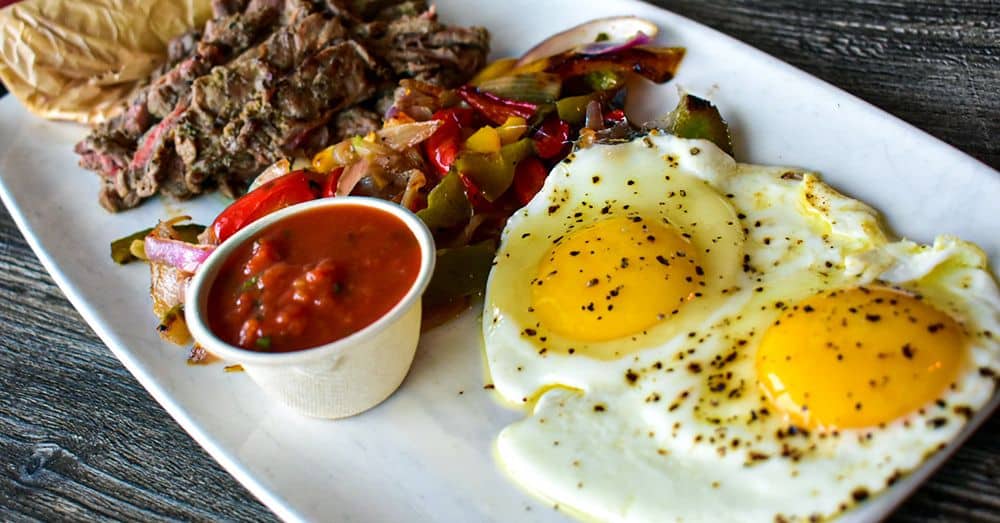 crispy carnitas, pickled onions, roasted poblano peppers, smoked gouda cheese, chipotle mayo, pineapple pico
fried or blacked fillet, cabbage cilantro slaw, pico de gallo, sliced avocado, jalapeno crema
8oz beef patty, toasted brioche bun, queso fundido, Mexican pepper jelly, crispy onions
crispy chicken breast tossed in house hot sauce,
toasted brioche bun, shredded lettuce, pico de gallo, queso fresco,poblano crema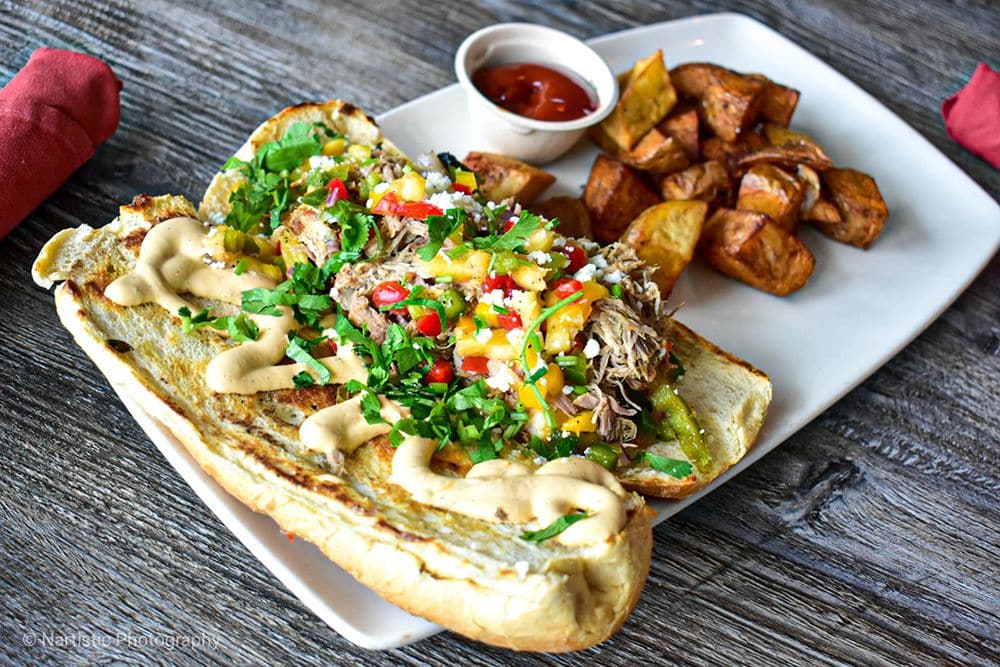 three homemade corn tortillas
tempura fried, cabbage cilantro slaw, jalapeño
crema, queso fresco, pickled red onions, avocado
marinated in Mexican spices & salsa roja, pico de gallo, cilantro, crema fresca GF
carnitas, salsa roja, diced pineapple, cilantro, radish escabeche
mojo glaze, jicama slaw, queso fresco, pineapple pico GF
braised in mexican spices, charred onions & peppers, salsa verde GF
cabbage cilantro slaw, jalapeño crema, queso fresco, pickled red onions, avocado
chile lime glaze, avocado, toasted pepitas, cilantro
and pickled red onion, jalapeño crema
avocado, pepitas, crispy corn muffins, cotija cheese, caesar dressing GF
corn, guacamole, beans, crispy tortillas,
pico de gallo, cream rancho dressing GF
curly green kale, shaved brussels sprout, crispy quinoa, cherry tomatoes, green onions,
green apple, goat cheese, agave dijon vinaigrette GF
award winning salsa with chips
orange ginger marmalade GF
fresh avocado, white onion, cilantro, jalapeños, lime
short rib, chicken, carnitas, cheese, chimichurri sauce, jalapeño crema
seared ahi tuna, wasabi crema, mojo glaze, crisp
corn tortilla, avocado, arugula, chipotle aioli GF
bubbling hot asadero cheese, chorizo sausage,
roasted poblano chiles, cilantro pesto
avocado, beans, pico de gallo, sour cream
ancho chile chicken - 16 beef barbacoa - 17
with salsa & poblano crema
braised short rib, bbq'd onions, jalapeños
black beans, aztec corn, smoked bacon
aztec corn, tri-color peppers, red onions, jack cheese
red onions, tri-color peppers, aztec corn, spinach, jack cheese
add shrimp - 16
fresh lime, cilantro, serrano chile, taro chips, red onion, avocado
fresh lime, orange, cucumber, taro chips, vine ripe tomato, avocado
fresh lime, ahi tuna, shrimp, scallops, octopus,
spicy serrano chile, red onion, baja olive oil GF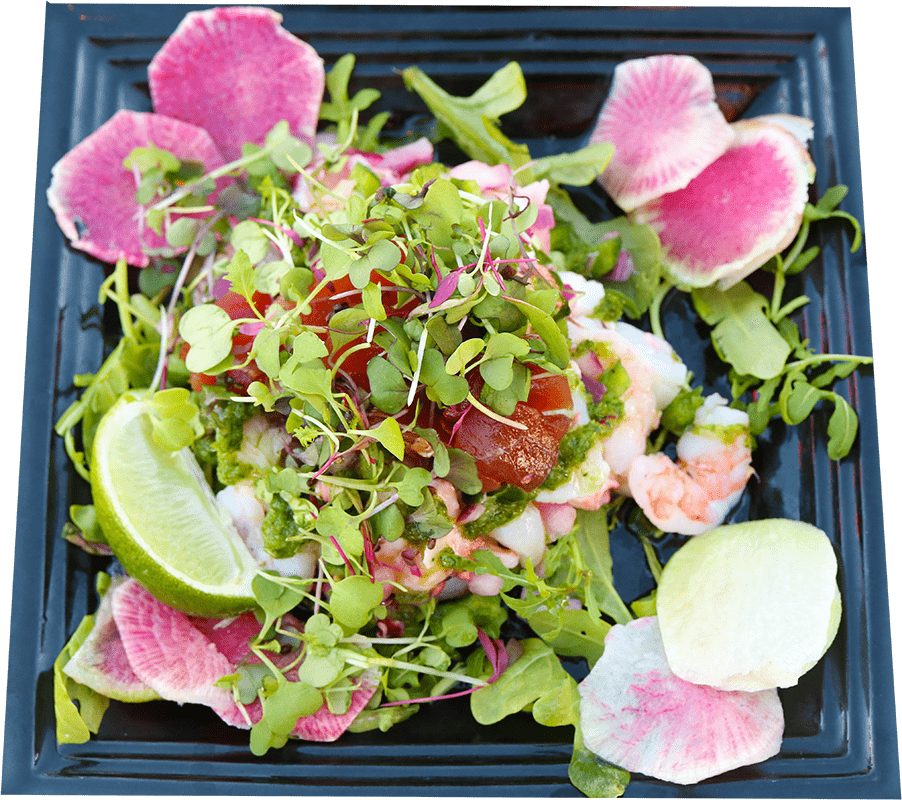 jalapeños, cheese, chipotle honey butter
sautéed in brown rum butter, crema, queso fresco GF
chile lime glaze, toasted pepitas, cojita cheese, cilantro, pickled red onion
shaved grilled corn, cojita crema, black pepper, salsa roja GF
cojita cheese, sweet mojo glaze
white stone-ground grits, smoked gouda, goat cheese GF
crispy potatoes, sea salt, cracked black pepper
re-fried pinto beans with Mexican spices GF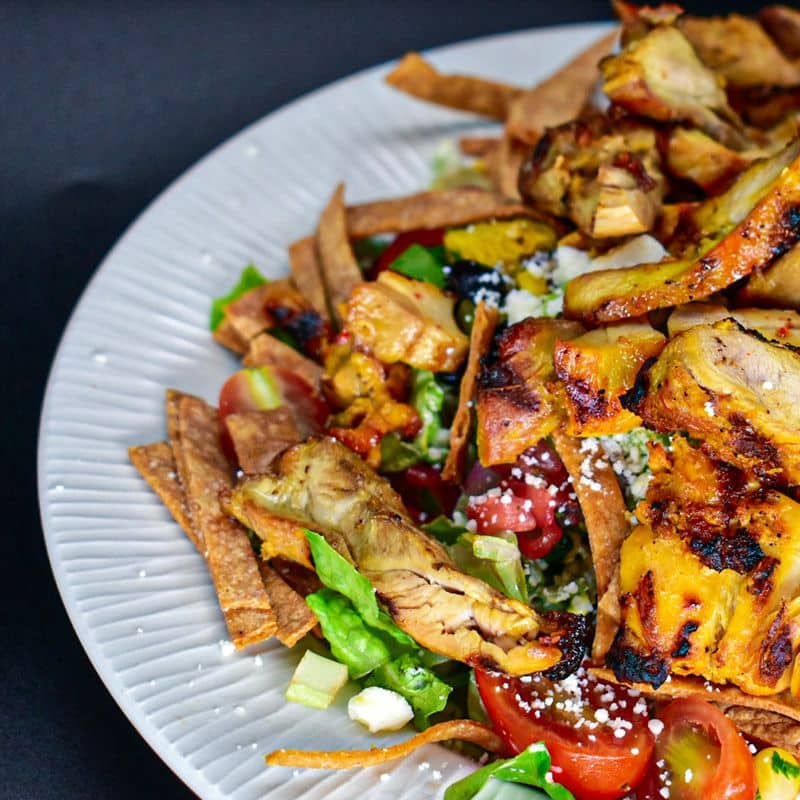 consuming raw or undercooked oysters, meats, poultry, seafood, shellfish, or eggs may increase your risk of food borne illnesses,
especially if you have a medical condition.
Address
25 Causeway Blvd
Clearwater Beach, FL. 33767
For Reservations Call:
727-443-1750
Hours
Monday-Thursday: 4 pm-9 pm
Friday: 4 pm-10 pm
Saturday: 11 am-11 pm
Sunday: 11 am-9 pm
Brunch Menu:
Saturday & Sunday 11 am-3 pm
© 2022 Baystar Restaurant Group. All Rights Reserved.
Website Design & Development by Coastal Azul Digital Marketing